The beauty of Skiathos spreads everywhere… And on the beaches.
From the green pines and the crystal clear waters the visitor is enchanted from the first moment…
The beach of Koukounaria at the southwestern tip of Skiathos – also known as "Golden Sand" since its sand shines all golden under the summer sun – is considered the third best in the Mediterranean.
Apart from the deep blue, crystal clear waters, the beach is also famous for the forest of Koukounaries that reaches almost to the sea and the lagoon Strofilia (located inside it), a rare wetland, which is today a protected area.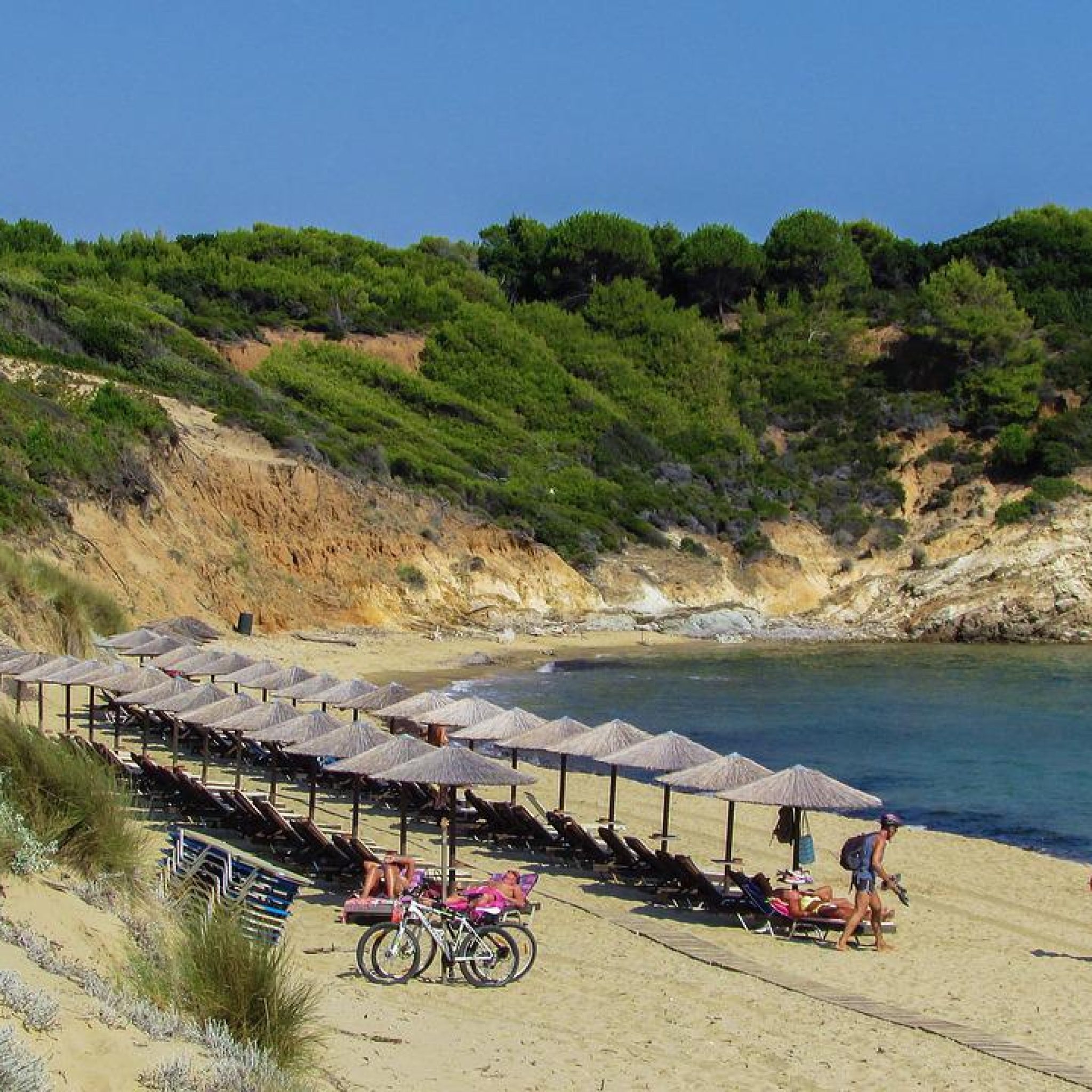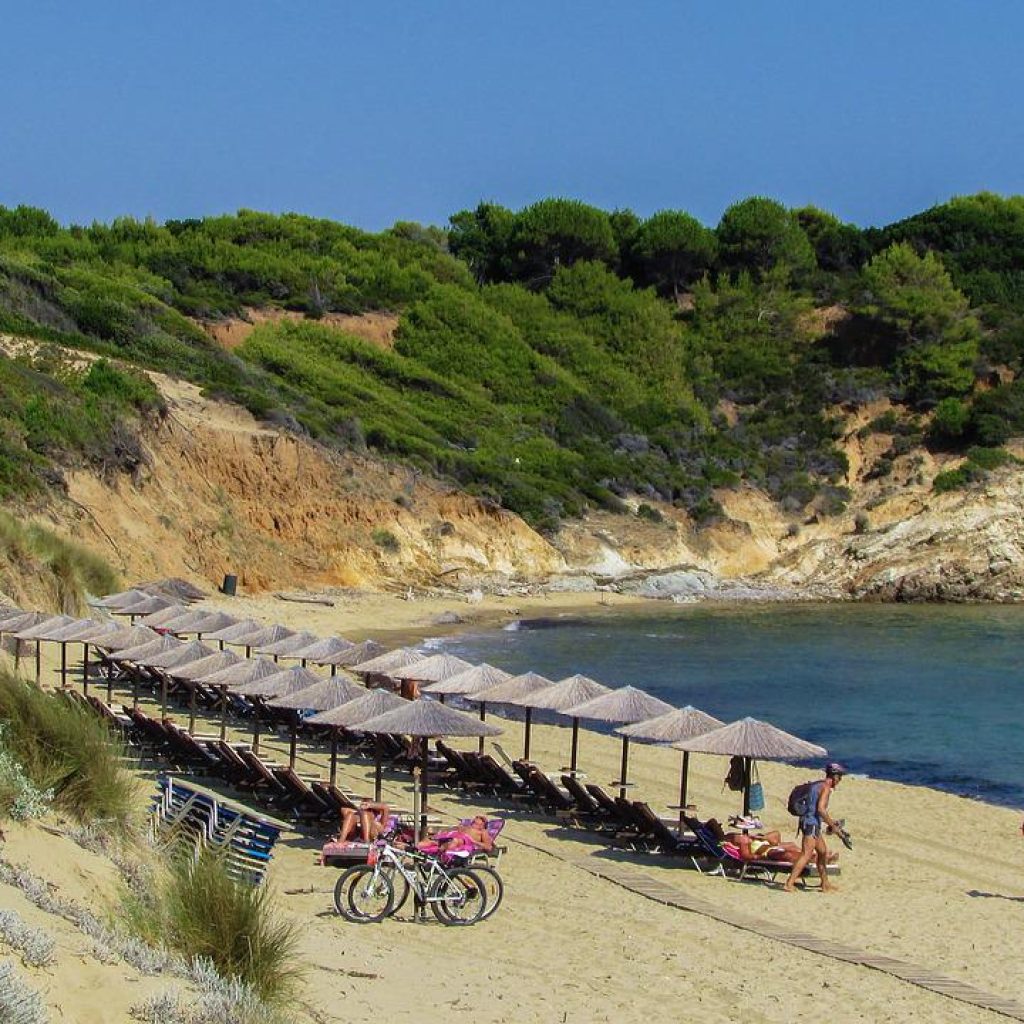 Megali Ammos, just outside the city on the road to Koukounaries, and Achladies are organized beaches with crystal clear waters.
Banana (or Krassa bay) is a beautiful pine-covered beach that attracts many young people, as they are offered the opportunity to engage in water sports.
Right next door is the Little Banana which is more secluded and quiet. Like its big "sister", the Little Banana is characterized by its turquoise shallow waters and pines that surround it.
Also, the beaches in the western part of the island are ideal: Mandraki, Elia, Agistros, Mikros and Megalos Aselinos with turquoise waters and golden sand.
You can reach Aselinosby road, via a section of dirt road, or by boat.
At the northeastern end of the island is Lalariabeach, one of the most beautiful in Greece. All-white, steep cliffs rise majestically above the sea and the wind creates from them millions of years now, the all-round, white pebbles, the so-called "lalaria", which cover the entire beach. The famous "Trypia Petra" always stands there, standing guard You can reach "Lalaria" only by sea with boats that depart daily from the port of Skiathos, when the weather allows.
Which to choose first? Dome, Agia Paraskevi, Kanapitsa, Xanemos…
Also, Tsougriasis a favorite place for the visitor to enjoy his swim on the beautiful beach and the coolness from the forest that goes down to the beach.