Skiathos, gifted by nature, has many beaches, some particularly popular, some more hidden and many of unparalleled beauty.
The island that stands out in the complex of Northern Sporades islands has many places to swim and satisfies the tastes of the most demanding visitor.
Koukounaries, Megali Ammos, Kanapitsa, Vromolimnos, Aselinos, Xanemos, Lalaria, Tsougrias, Maratha, Agia Eleni, Mandraki, Elia, Agistros, Banana, Agia Paraskevi, Vasilias, are some of the top choices of visitors every year.
The visitor is enchanted from the first moment by the green pines, the sandy beaches, the windless bays and the crystal clear waters…
"Skiathos transport Communications" guarantee the safe transportation of visitors to all destinations from/to Airport, Port, Koukounaries, Agia Paraskevi, Aselinos, Xanemos, Evangelistria, Kalyvia.
With daily scheduled routes, three i-ikiosks, ticket on board, and a range of digital services, we are always ready to serve you.
Our buses cross the island every day offering you convenient stops near beaches, some at a very short distance, while others will require a few minutes' walk.
You have every possible option to choose the itinerary, stop and beach that suits you.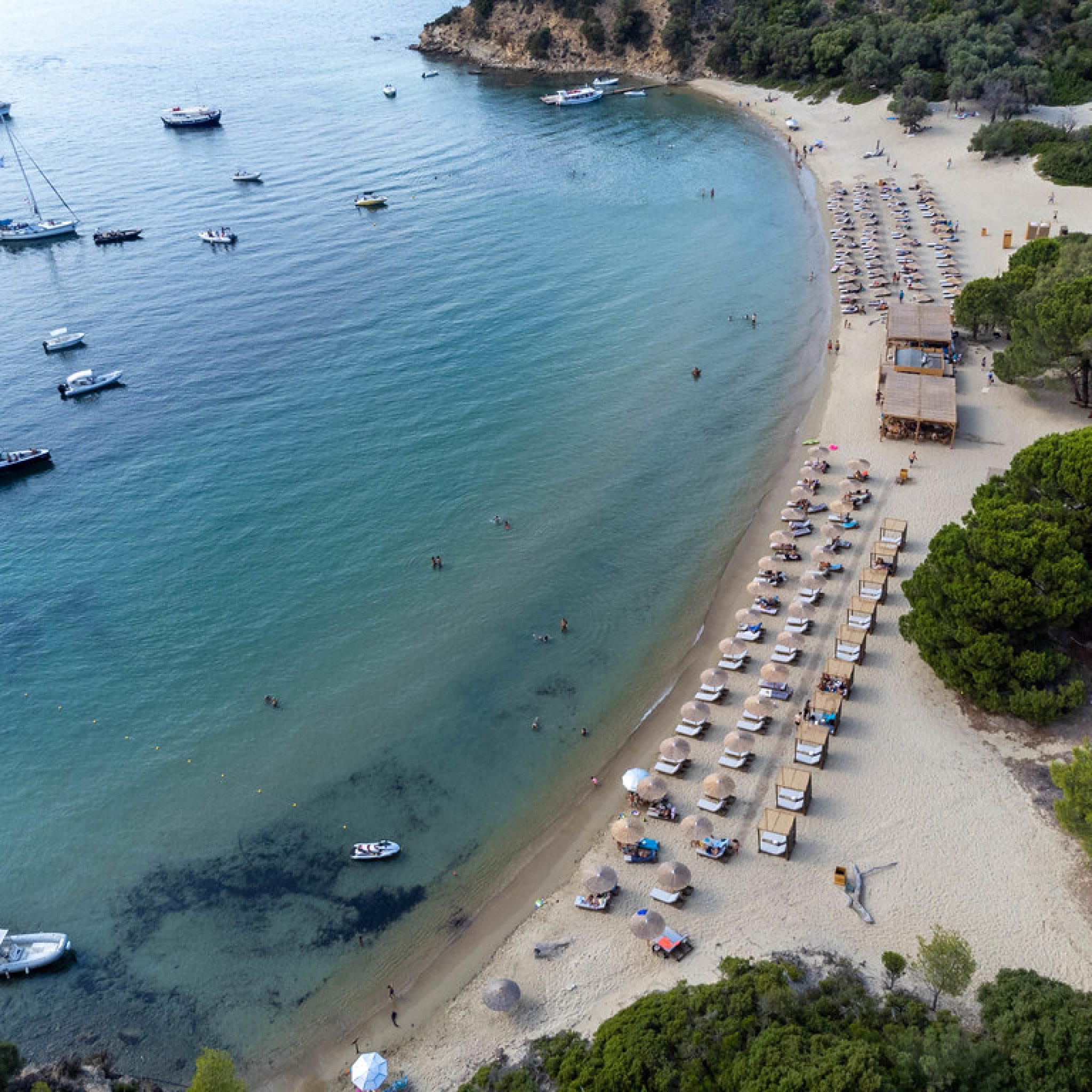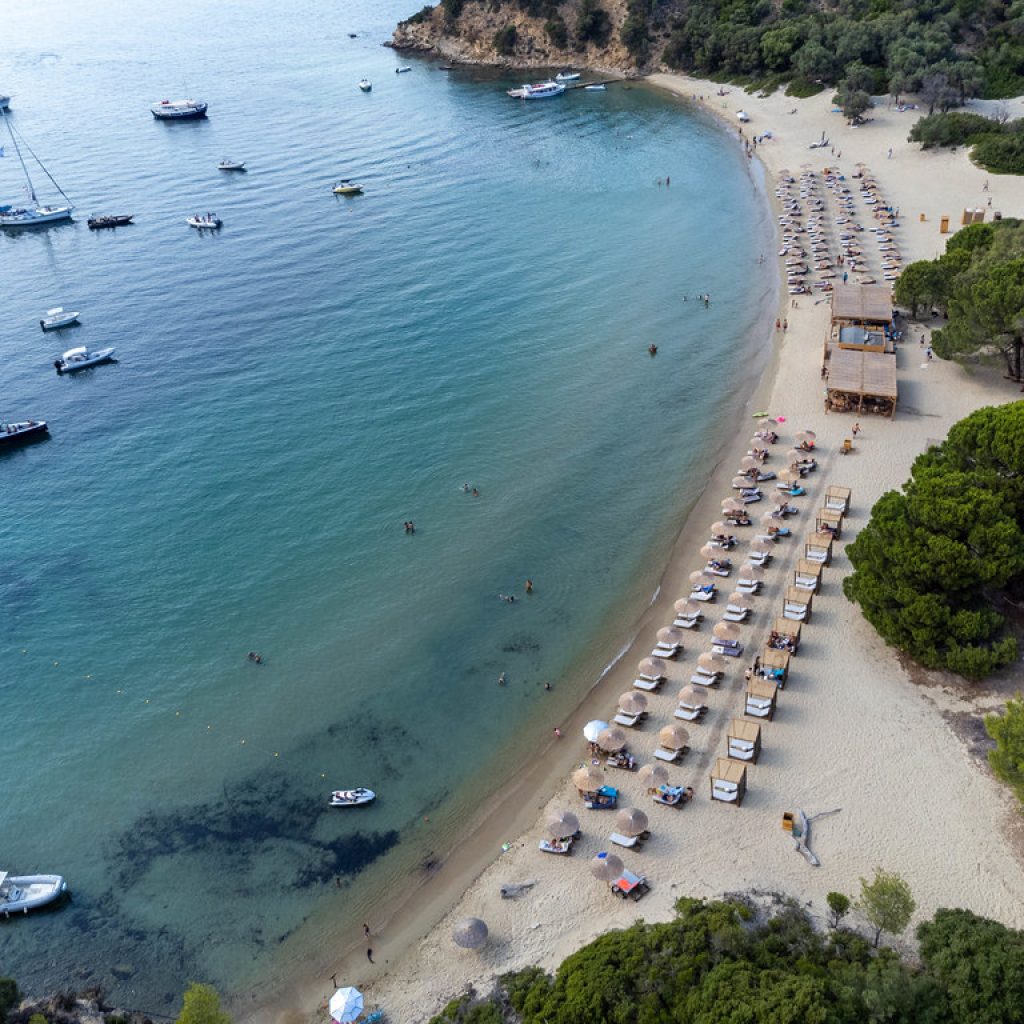 CHECK OUR BUS ROUTES
See some options based on the numbering of our interactive map...
AIRPORT-SKIATHOS-KOUKOUNARIES LINE
The route of the Troulos-Aselinos line serves those who choose Aselenos beach.
Finally, the route of the Port-Xanemos line is convenient for those who choose Xanemos beach.
We welcome you to our beautiful island and wish you a nice summer time.